Welcome to eg+ London's brand new film, TV and photography studio located in Bankside 2
We're proud to bring you a multi functional studio that is fully sound proofed with infinity cove, lighting rig, colourama backdrop and blackout curtain. The accompanying green room can be used as a gallery for live web broadcast, DIT workstation or simply as a place for your clients to relax and work in comfort.
We can tailor a production package to suit your needs, contact us for a quote.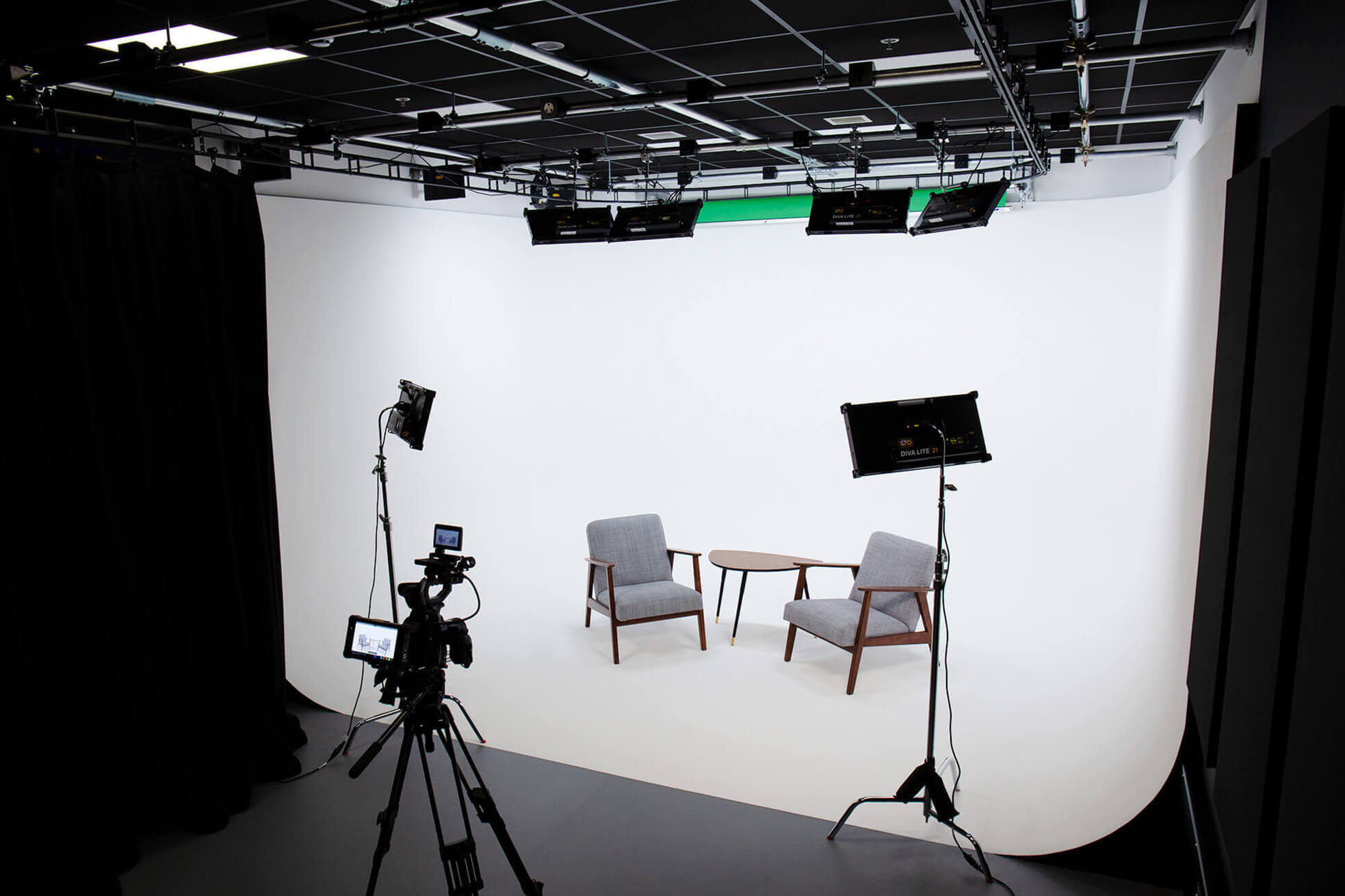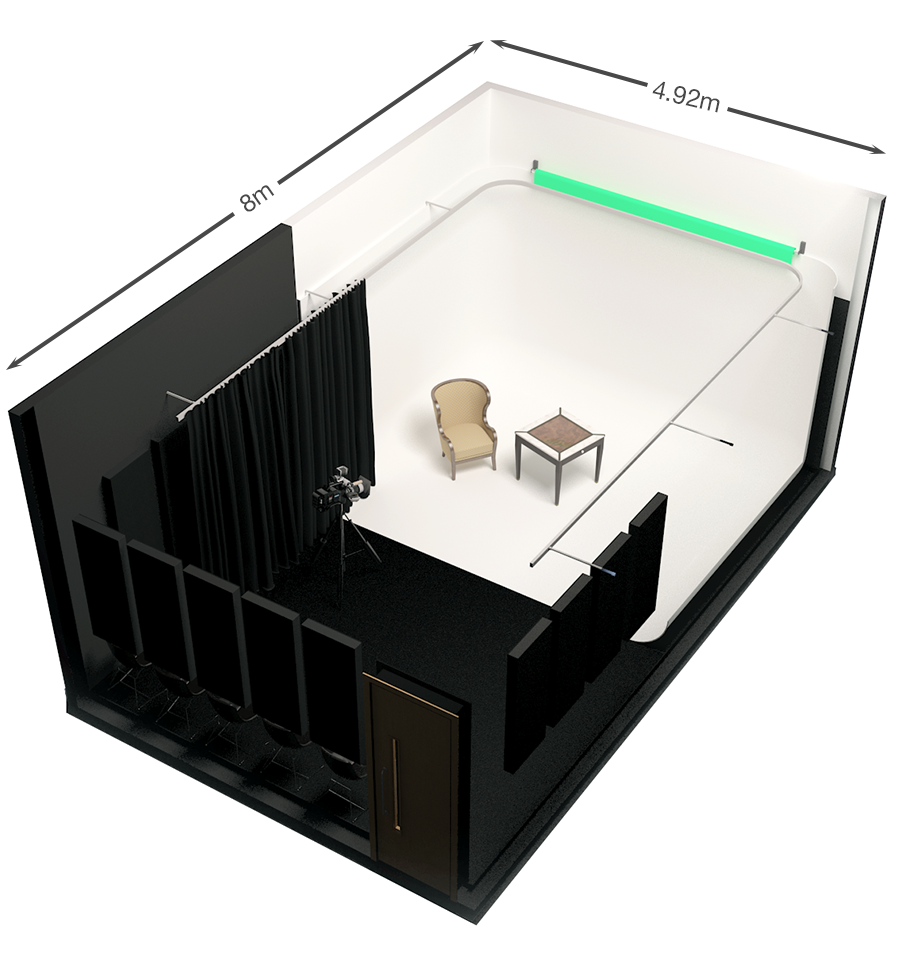 Fully Sound Proofed with Floating Floor

Pre-lit Infinity Cove

Blackout Curtain and Floor Vinyl

2.7m Colourama Wall Bracket with Green Screen

Lighting Grid

Independent Air Conditioning

Green Room

Gallery / DIT Workstation

Make Up

Total Area = 30sqm

Infinity Cove Floor = 16sqm
Watch the construction process